Video Production
Let us tell your story …
VISUAL GRAPHICS® Werbeagentur undertake a wide range of video projects for a diverse client base, ranging from short clips designed for social media platforms, to longer form videos for educational, marketing and promotional activities. Whether it's building your brand image or attracting new customers, your story inspires us to act.
Video Project Services
Image films for companies
Marketing Videos
Product films of products
Moving Pictures
Websites (own website, partner and sponsor websites)
Social Networks (Facebook, Instagram, …)
Create square or vertical versions of projects
Video Platforms (YouTube, Vimeo, …)
Event Films
Teaser and trailers (e.g. event)
Seminar, Conference, Meeting
Real Esate
Video Editing
Title Animation
Motion Design
Photography
Advertising Photography
Portrait Photography (Employees)
Product Photography
Architectural Photography
Media support for events
Simple or complex, when you have a story to tell, we can help.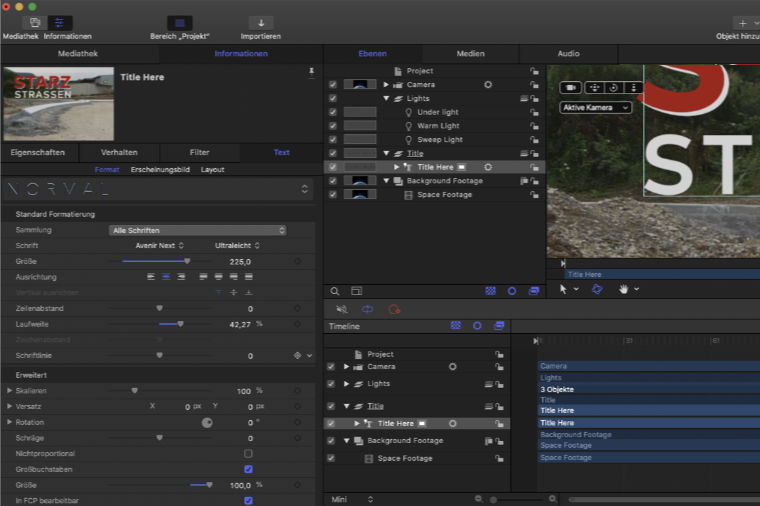 Video editing
The demand for online videos has become an important part of international communication. We produce online videos for your website and social media sites (YouTube, Vimeo, Instagram) including upload.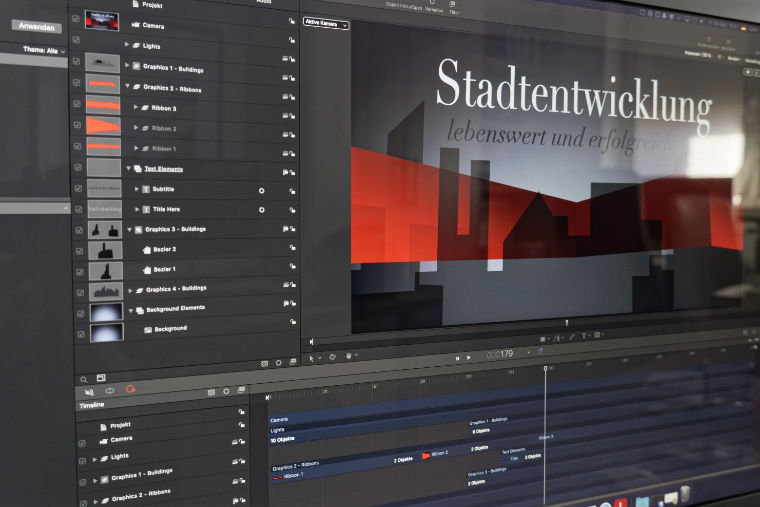 Motion Design
By animation and design we bring your messages and concepts to life in an original and dynamic way. An animation aims to enhance the perception of the target audience. We animate what the original image could hardly convey.