Content Management System (CMS)
Stay Up to Date
A website is only as good as the content that it delivers. Content Management System (CMS) integration allows quick and easy maintenance of content. Keeping your content up to date by changing it regularly makes sure the information is relevant, your customers are up to date and boosts your search engine ranking.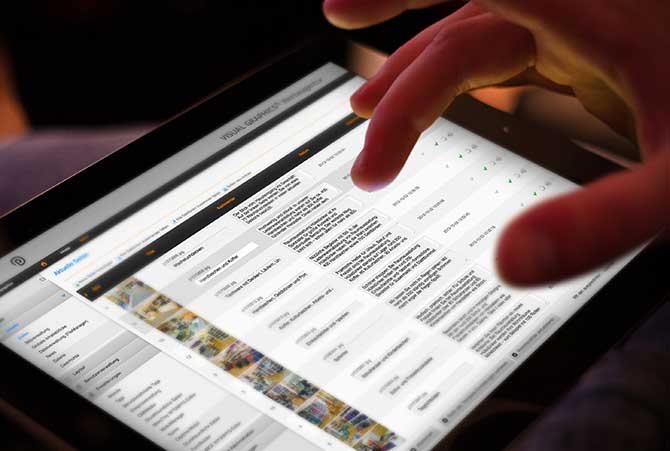 All VISUAL GRAPHICS® websites provide the option to add a Content Management System (CMS). It is so easy to handle, that anybody can do it! You can alter texts and photos, add tables and lists and much more.
We offer training for your staff, that comprehensively explaines efficient ways of dealing with your content management system.
So you can add your latest product information, specials, news, articles and links with a few clicks any time you want. These will keep people coming back to your site and keep you moving up the Google rankings.
So talk to us about a Content Management System for your website and see how flexible and cost effective it can be.