CMS Multisite for Dankbar GmbH
An enormous work relief
Development and design of a multisite content management system for three individual companies of Dankbar GmbH, Germany. Dankbar Tourism, Dankbar Taxi / Bus Transport and Dankbar Mobile (used cars, rental cars, mobile home rental). Dankbar GmbH now has the possibility to manage, update the pages in one system. An enormous work relief for the Dankbar GmbH.
Advice for ideal conception of an ideal CMS multisite
Setting up the content management system
CMS web design and coding of the different layouts
Programmed with responsive design for mobile devices
Slideshows
Date management (training dates etc.)
Employee management
Book travel online
Book a taxi, order online
Multiple Galleries
News
and a lot more …
Dankbar GmbH
Taxi & Bus, Travel Agency, Mobile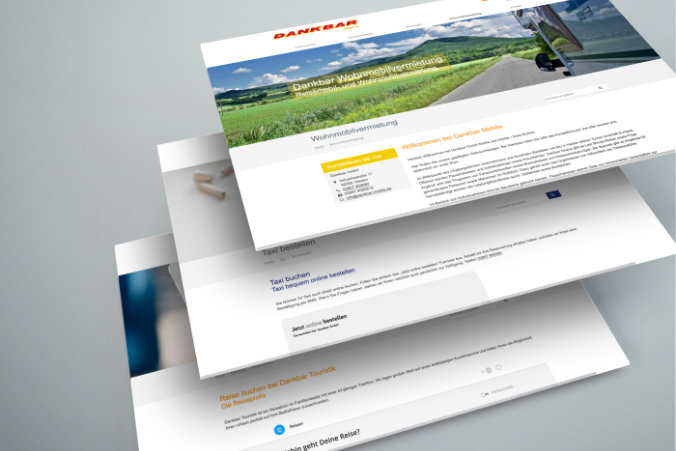 If you like the site, just give us a review on Google .