CMS Multisite for pharmacies
Entwicklung und Gestaltung eines Multisite Inhaltsverwaltungssystem für zwei Borkener Apotheken, Apotheke am Neutor und St. Josef Apotheke. Die Apotheken haben nun die Möglichkeit, die Seiten in nur einem System zu verwalten, bzw. zu aktualisieren. Eine enorme Arbeitserleichterung für die Verwaltung beider Websites.
Development and design of a multisite content management system for two pharmacies in Borken, Apotheke am Neutor and St. Josef Apotheke. The pharmacies now have the possibility to manage or update the pages in only one system. An enormous time saving for the administration of both websites.
Advice for ideal conception of an ideal CMS multisite
Setting up the content management system
CMS web design and coding of the different layouts
Programmed with responsive design for mobile devices
Slideshows
Management and publication of offers
Employee management
Body Mass Index (BMI) calculator
Multiple Galleries
News
Editorial system
Apotheke am Neutor
St. Josef Apotheke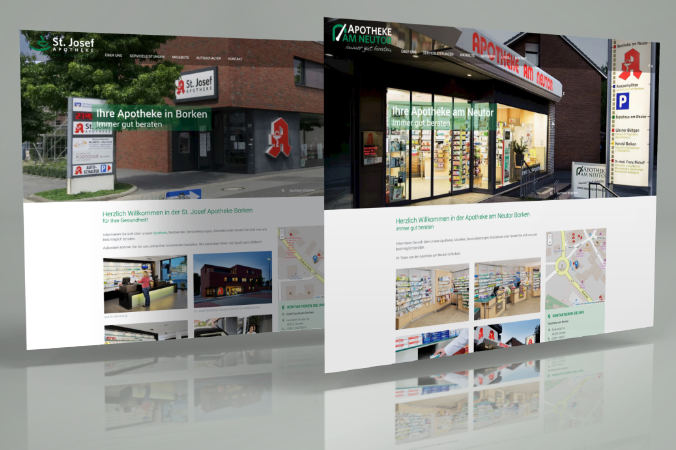 If you like the site, just give us a review on Google .