DBZ Internet Award, bio-becker.de Website honored!
Bio Bakery Becker bio-becker.de was honored as the sixth best german language (Germany, Austria, Switzerland) Bakery Website!
The DBZ has again awarded homepages of German bakeries (Germany, Austria, Switzerland). Bio Bakery Becker bio-becker.de was awarded as 6th best bakery website.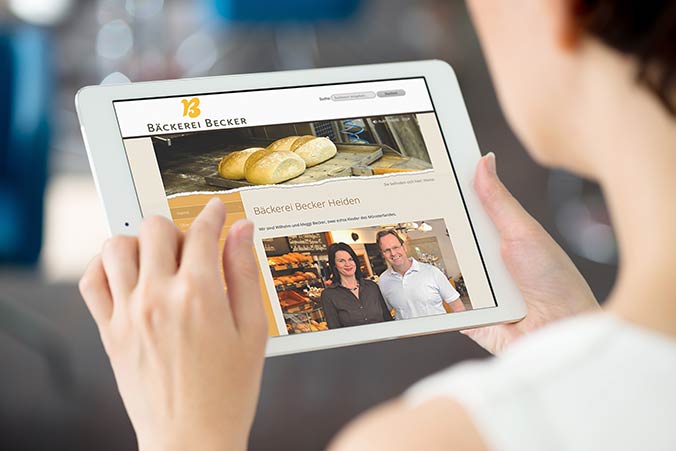 An expert jury evaluated the pages according to three main criteria
Function
Comprehensible user interface, easy to read the page content, easy to find information, good browser compatibility.
Content
Information content and entertainment value, services, social media offer.
Optics
Functional layout, graphic quality, colouring and sharpness.
Bakery Becker asserted itself sovereign in 6th place with 37.2 of max. 50 points (74.4%).
The Jury
"Solid website with all the important information and a beautiful slideshow on the homepage."
Negative rate was a missing online shop, as well as a missing link page. As a local biological Bakery is the missing online shop for us of course no problem ;-) (DBZ Magazin, 12/2013, S. 16-21
Thanks to Meggi and Wilhelm Becker for their excellent cooperation, we are looking forward to working on a victory at # 1!
Website: www.bio-becker.de
If you like the site, give us a "Like!" on Facebook.