New multilingual website for WD & Partner
Anlagenprojekte mit dem Schwerpunkt industrielle Backwarenproduktion.
Wie bei allen Projekten wurde darauf geachtet, dass sich die Inhalte im Nachhinein sehr einfach durch den Kunden pflegen lassen. Auf Basis eines Content Management System (CMS) haben wir eine Website mit zahlreichen Funktionalitäten geschaffen:
Tailor-made engineering and plant projects focussing on industrial bakery production.
As with all projects, care was taken to ensure that the content can be managed very easily by the customer afterwards. On the basis of a Content Management System (CMS), we have created a website with numerous functionalities:
Advice for ideal conception of the website
Web design and programming
Programming with responsive design for mobile devices
MultiLanguage (DE, EN, RU)
Employees
References / Projects
Slideshow
Gallery
Contact form
WD & Partner
Engineering & Projektmanagement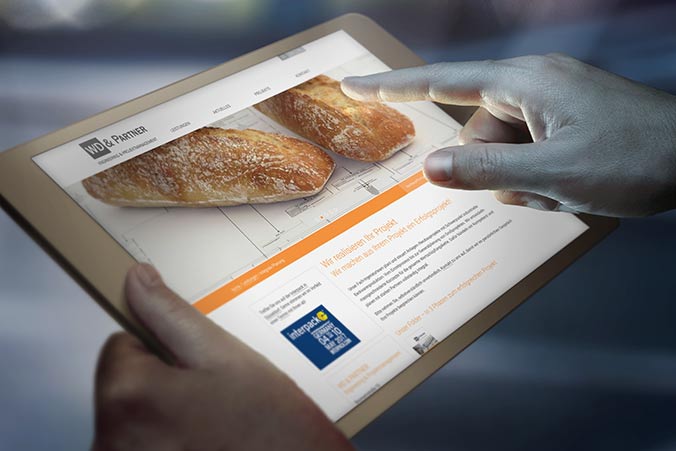 Website: wd-partner.com
If you like the site, give us a "Like!" on Facebook.
 Addendum  In the summer of 2018 WD & Partner was dissolved because of a death.