Programme 2015.2 of VHS Borken completed
For the VHS Borken VISUAL GRAPHICS® Werbeagentur has designed the latest edition of the program booklet.
On a total of 124 colour pages new offers are "VHS for women, older people and migrants" added in this edition. Furthermore, in this issue the usual topics related to People and Society · Study tours, Culture and Creativity · Culinary, Sport and Health Education · Languages and Integration · Data, Labor & Employment offered.
Volkshochschule Borken
Program booklet 2015.2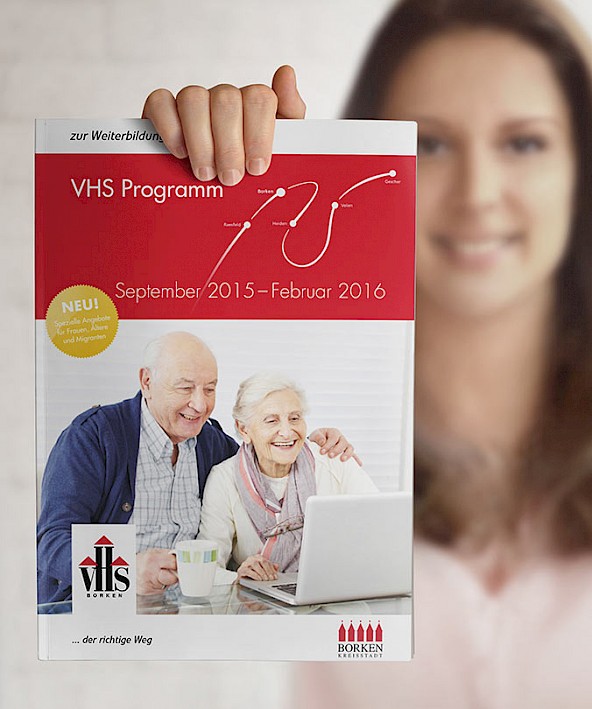 The program booklet has been printed in an edition of 8,000 pieces and is in all VHS offices Borken, Weseke, Gescher, Heiden, Raesfeld, Velen, Ramsdorf and online at vhs.borken.de available.