Website for Arbeitssicherheit Flasche!
As with all projects, care was taken to ensure that the content can be managed very easily by the customer afterwards. On the basis of a Content Management System (CMS), we have created a website with numerous functionalities:
Advice for ideal conception of the website
Web design and programming including various forms
Programming with responsive design for mobile devices
Slideshow
Employees
Gallery
Curriculum vitae (CV)
References
Partner
Arbeitssicherheit Flasche
Institute for Occupational Safety, Health Protection and Engineering Services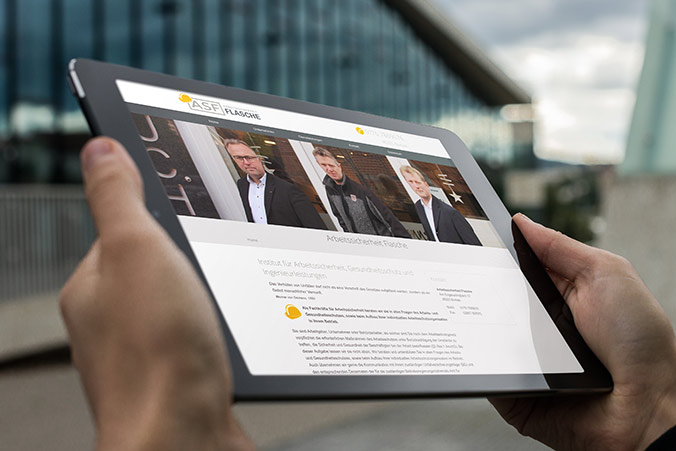 Website: www.arbeitssicherheit-flasche.de
If you like the site, give us a "Like!" on Facebook.