Website for Krause GmbH
Krause GmbH, Castrop-Rauxel, is known far beyond the borders of the Ruhr Area for their labor power. Hardly any other provider offers such a wide range of services in the field of tank and silo vehicle repairs.
As for all of our clients we made sure, that the content is very easy editable by the customer. Based on a Content Management System (CMS), we have created a website with many features:
Slideshow
Employees (Proprietary Development)
News
Gallery
References (Proprietary Development)
Krause GmbH
Industrial and plant, Tank- and silo truck repairs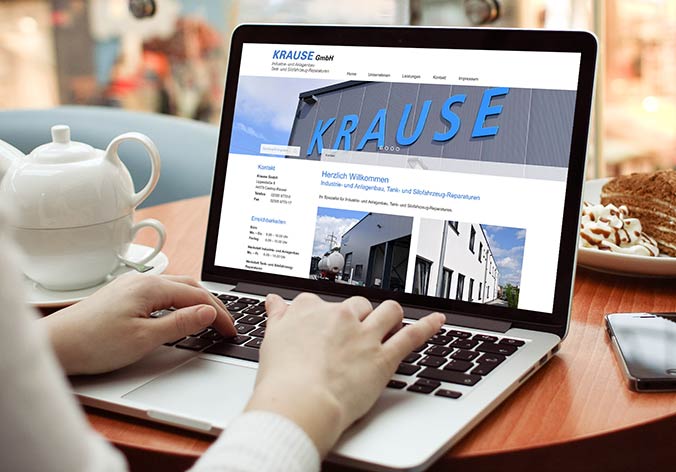 Website: www.krausegmbh.com
If you like the site, give us a "Like!" on Facebook.