Website for Paulus Kindergarten
The Paulus Kindergarten opened in 1992 and moved into its current premises on a 10,000 m2 property. The four-group daycare center is a certified Bewegungskindergarten (Physical Activity Kindergarten) with Pluspunkt Ernährung (Plus Point Nutrition). Care is provided for children from 0 years of age until school enrollment. The children can freely enjoy their movement indoors as well as outside.
Advice for ideal conception of the website
Logo Design
CMS Web design and programming
Programming with responsive design for mobile devices
Multi Slideshow
Employee Management incl. Categorization
Gallery
News
Location / Directions map
Social Network Management
Global settings, management of cross-page data
Evangelical Paulus Kindergarten
Heiden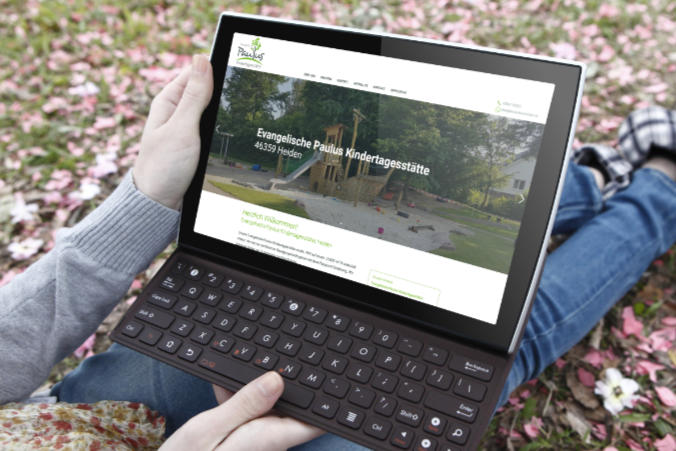 Website: www.pauluskita-heiden.de
If you like the site, give us a Google review.