Website for Psychotherapeutic Group Practice Schregel
Group practice for psychotherapy. Treatment with the procedure Behavioural therapy for children, adolescents and adults with mental disorders.
Advice for ideal conception of the website
Logo Redesign
Web design and programming
Programming with responsive design for mobile devices
Slideshow
Employees
Curriculum Vitae
Gallery
Location / Directions map
Global settings, management of cross-page data
Practice for Physiotherapy and Lymph Drainage
Dorsten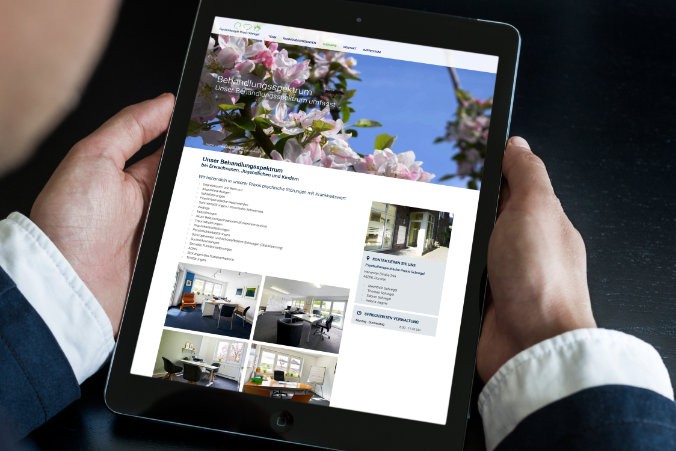 Website: www.psychotherapie-schregel.de
If you like the site, give us a Google review.