Website for Spiller Elektrotechnik GmbH!
Elektrohandwerks-Meisterbetrieb, Elektroinstallation, Gebäudetechnik, Elektroanlagen, Trafostationen, Mittelspannungsanlagen, Notstromaggregate und vieles mehr von Spiller Elektrotechnik GmbH.
Electrical engineering, electrical systems, electrical installations, transformer substations, medium voltage systems, emergency power units and much more by Spiller Elektrotechnik GmbH.
As with all projects, care was taken to ensure that the content can be managed very easily by the customer afterwards. On the basis of a Content Management System (CMS), we have created a website with numerous functionalities:
Spiller Elektrotechnik GmbH
Electrical engineering, switchgears and distributions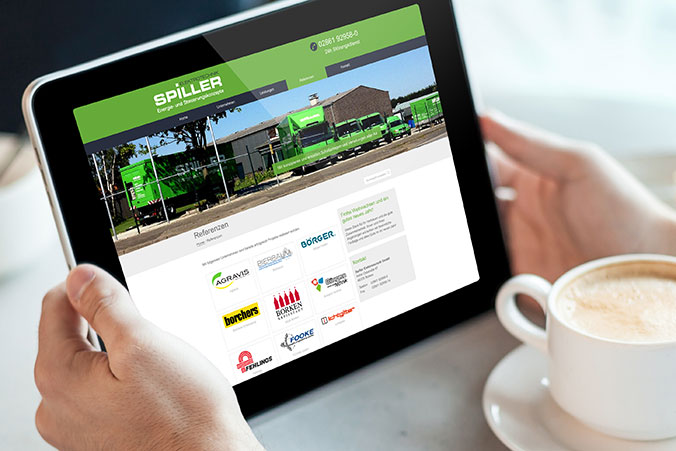 Website: spiller-elektrotechnik.de
If you like the site, give us a "Like!" on Facebook.