Website Relaunch, ig-koenning.de goes responsive!
The Website ig-koenning.de gets an 100% Relaunch to a great Responsive Website.
Ingenieurgesellschaft Könning mbH
Engineering office for fire protection planning, building physics, structural design and construction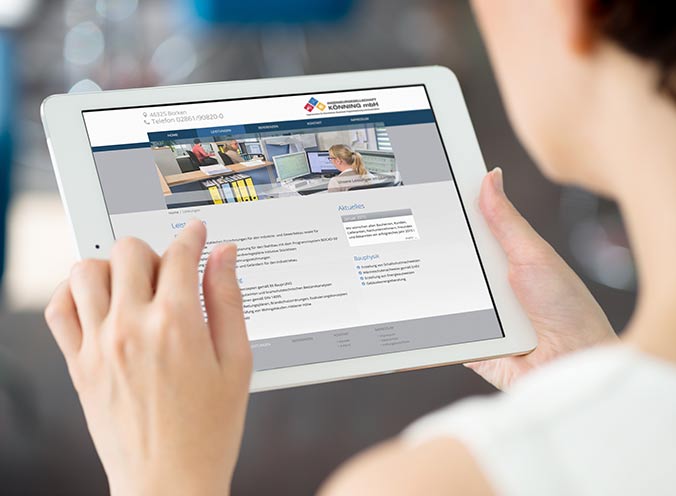 Website: www.ig-koenning.de
Everyday clients access websites from a multitude of devices. Each device runs on a different platform, a different browser and different screen sizes. If everything is so different, how can we deliver the best experience to our customers? One possibility is to write a version for each screen size - a desktop, a mobile and a tablet version. Or we develop an appealing web design solution – a single version that fits on all screens: Responsive web design.
Responsive web design uses CSS media queries to indentify the screen resolution of the used device – and that's exactly what we want. The website automatically adjusts to the size of the device. Test it with ig-koenning.de, we are responsive!
If you like the site, give us a "Like!" on Facebook.