Website schuhtechnik-strock.de is online
Website including Responsive Web Design (RWD), Logo Design and Search Engine Optimization (SEO).
User-friendly, simple design for Orthopädieschuhtechnik Strock. The site is responsive, with an optimized display for all devices.
Orthopädie Schuhtechnik Strock
Orthopaedic custom shoes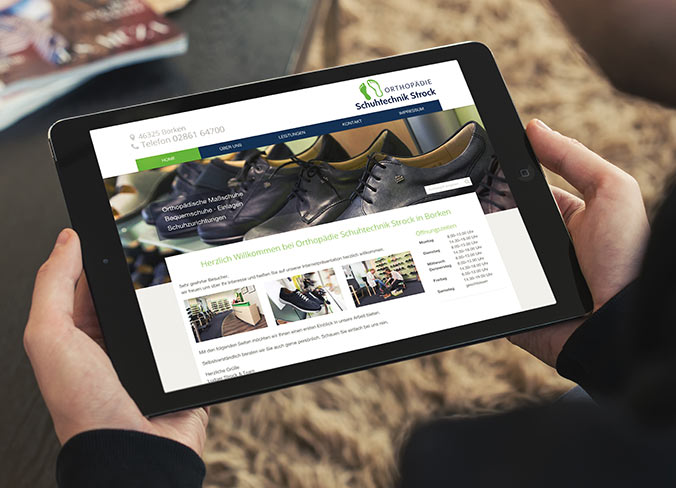 Website: www.schuhtechnik-strock.de
If you like the site, give us a "Like!" on Facebook.